Kenzie & Alan really wanted to make the most of their First Look session, so they upgraded to a full Bridal session.  We spent 2 hours together on this cold December day, and the results were exactly what we'd all hoped.
We started, of course with the First Look.  Alan waited patiently with his eyes closed as Kenzie made her way to him.  His anticipation built as we took some pictures of them together with his eyes still closed!  Finally, Kenzie came up from behind, and he was able to turn to her.  It was a beautiful, private moment.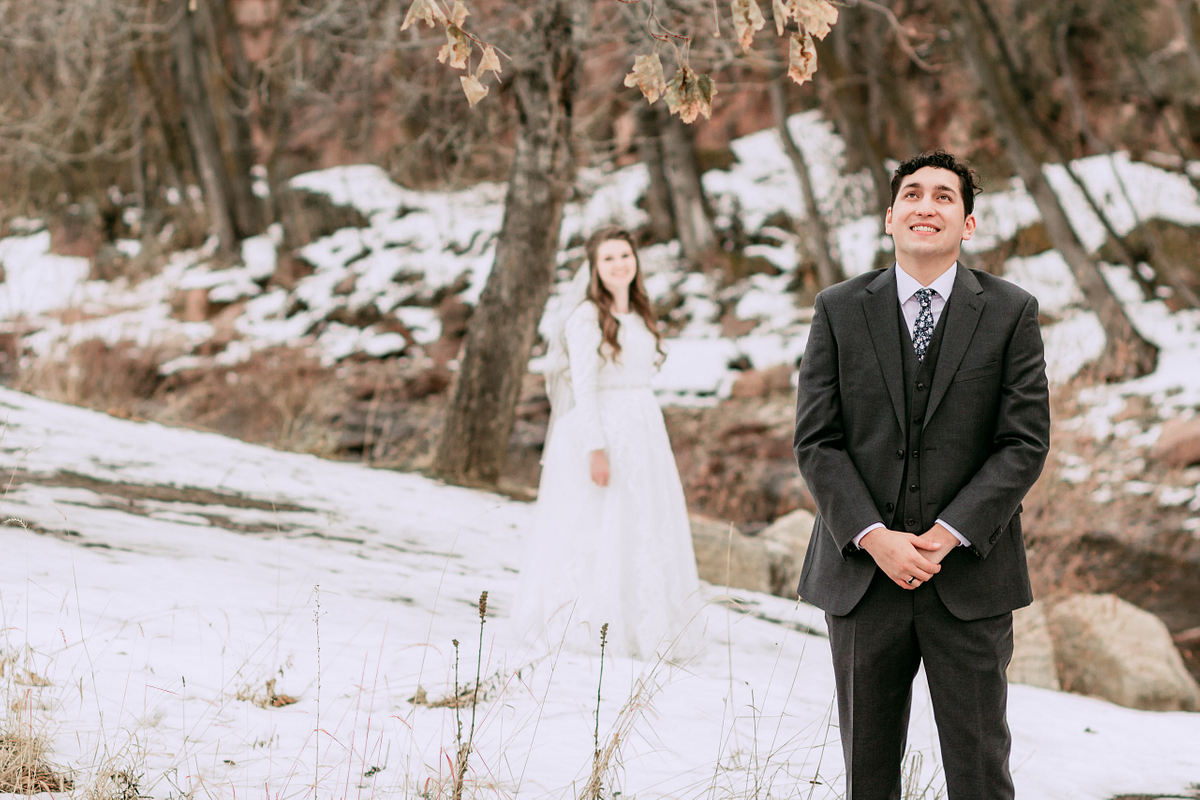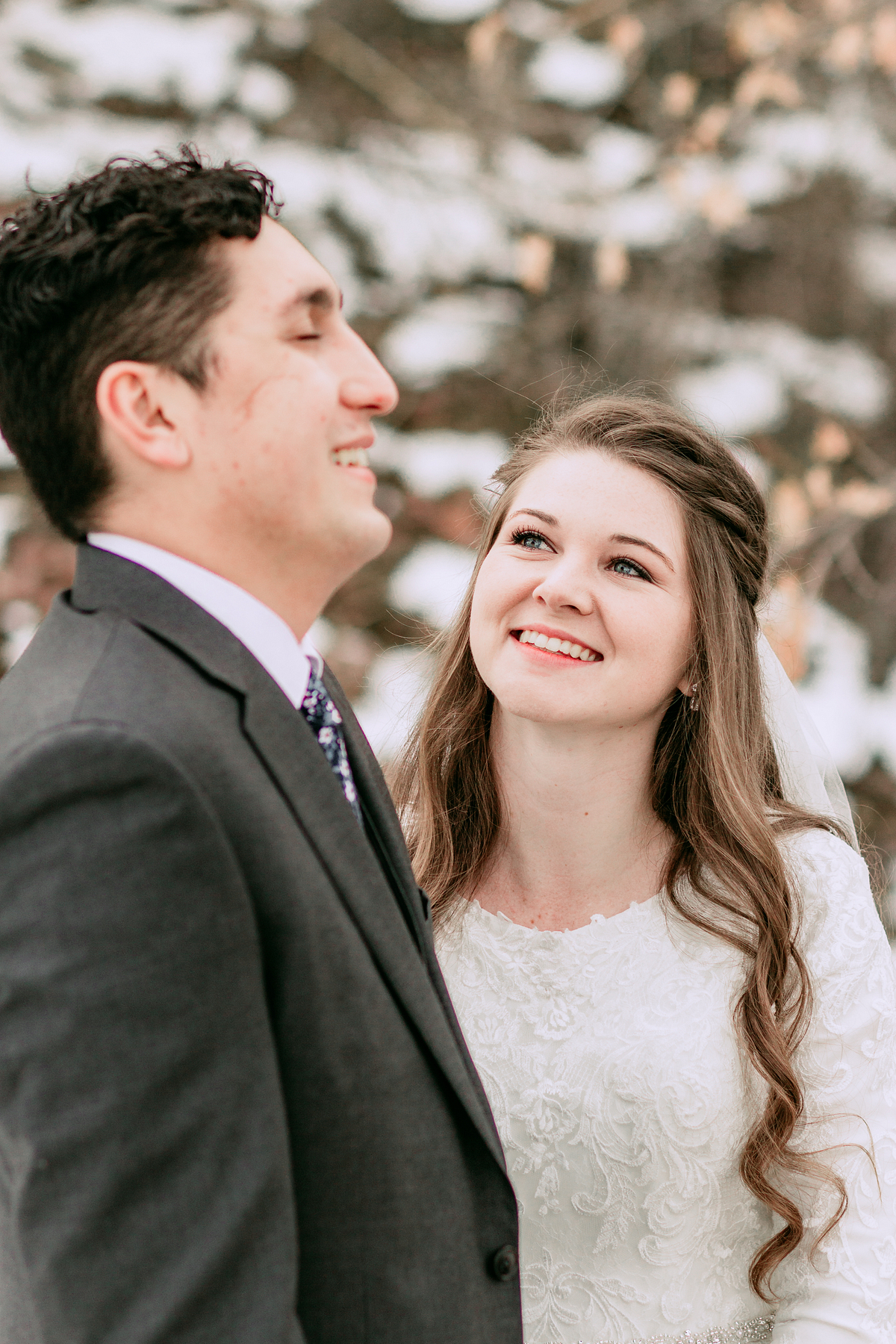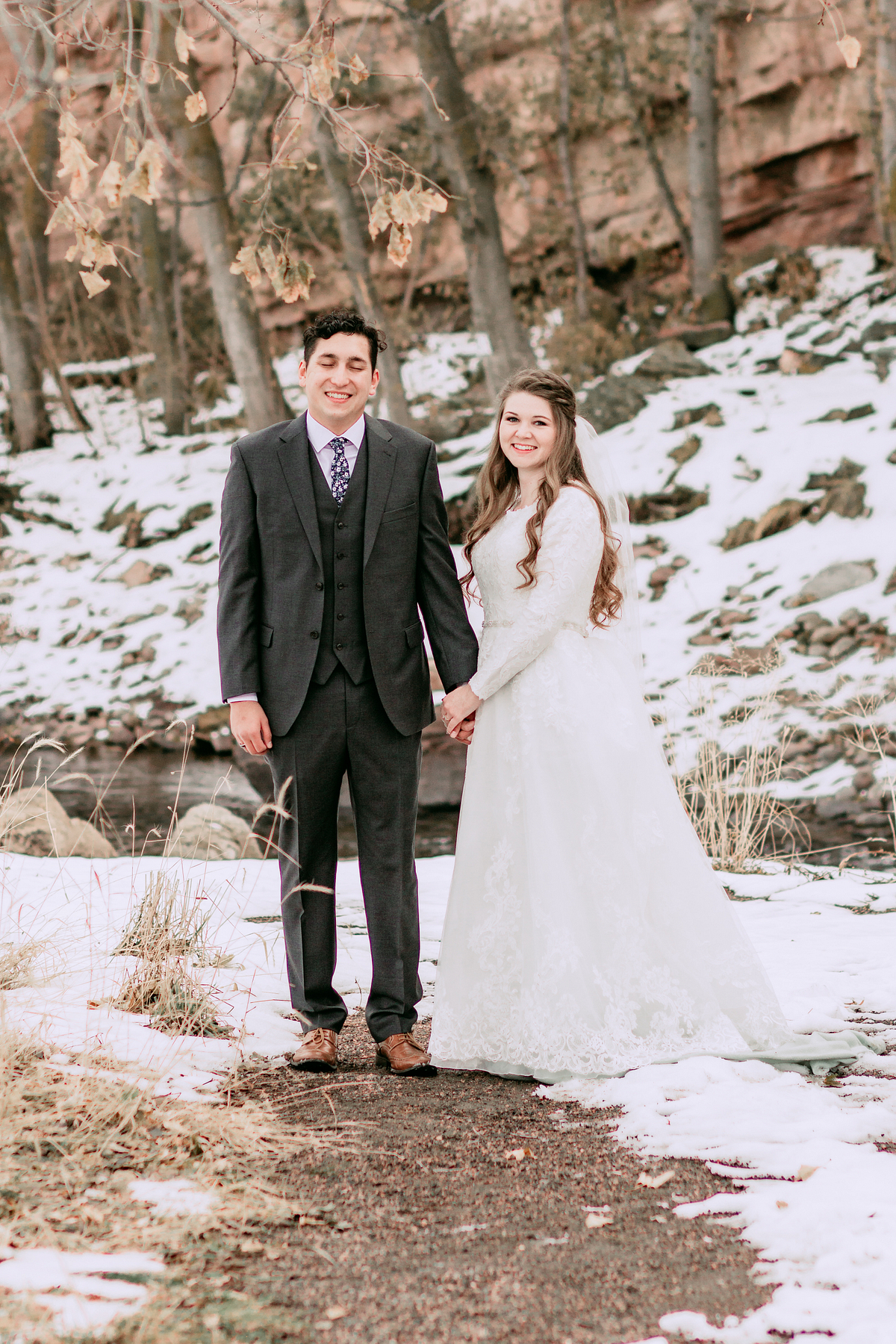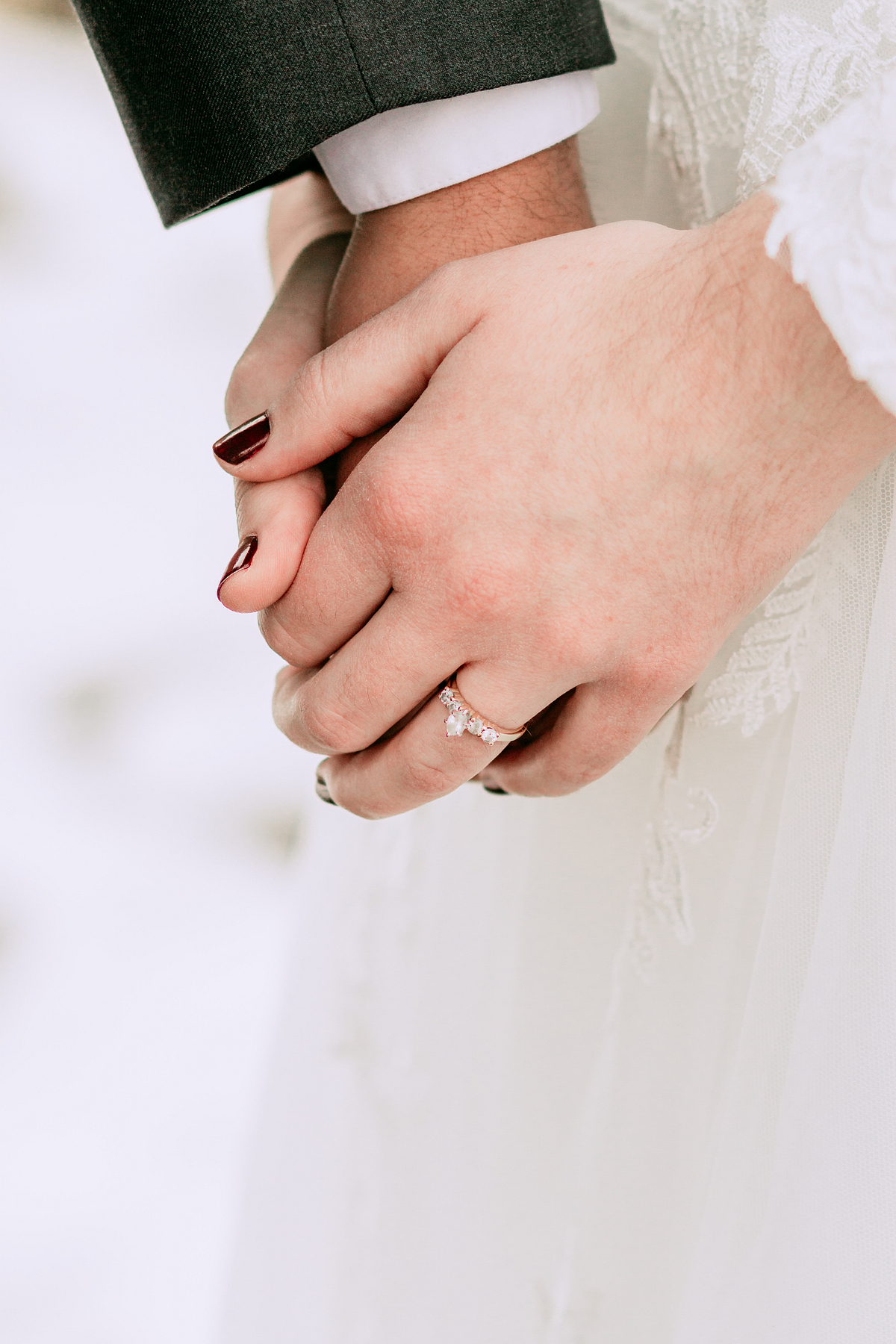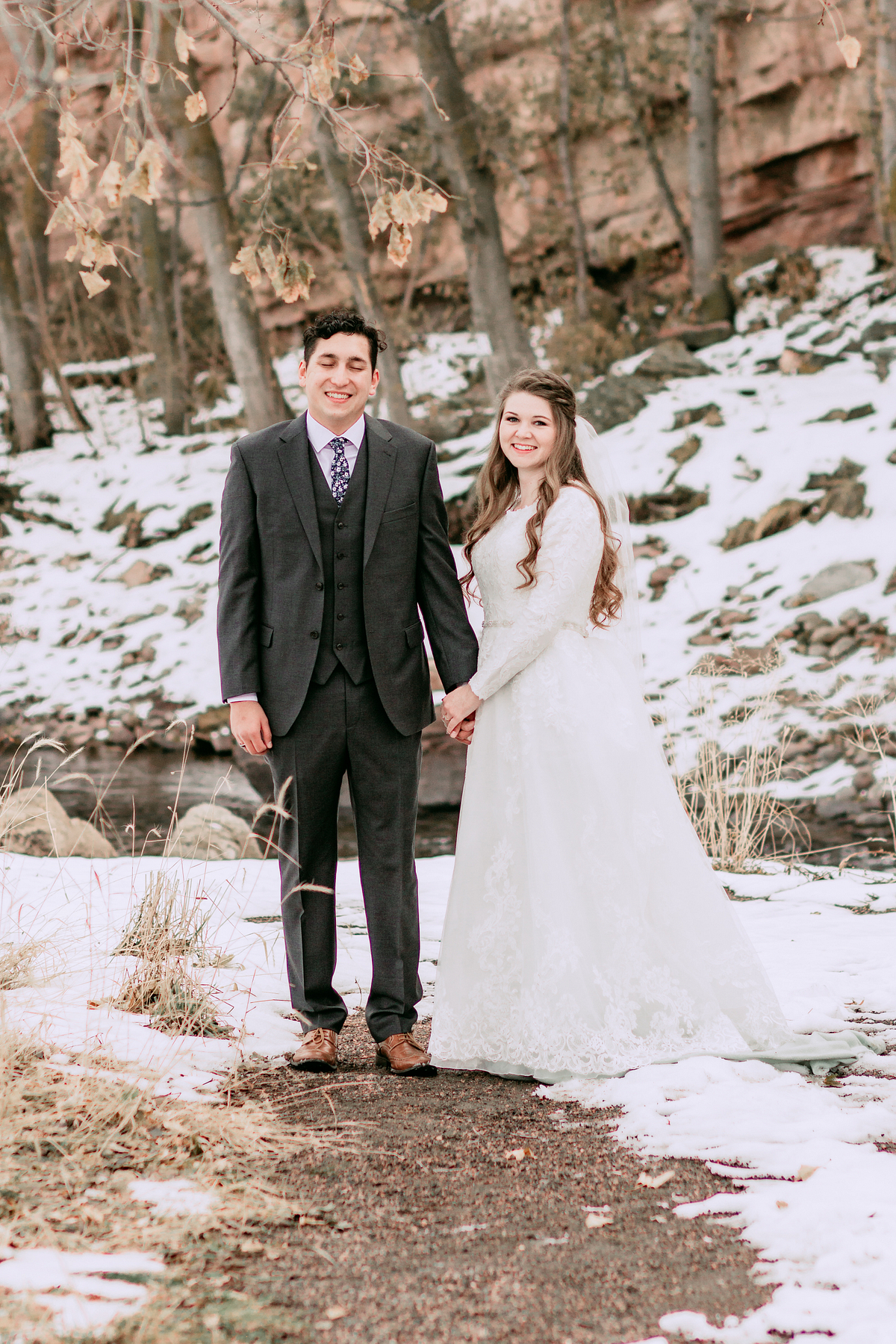 We spent the rest of our time doing a full Bridal session.  We showed off the dress, the couple, the Colorado scenery, and the joy in their faces.  We even captured a few more Engagement style pictures, just for good measure.  Their wedding is just three more weeks away, and the excitement is palpable!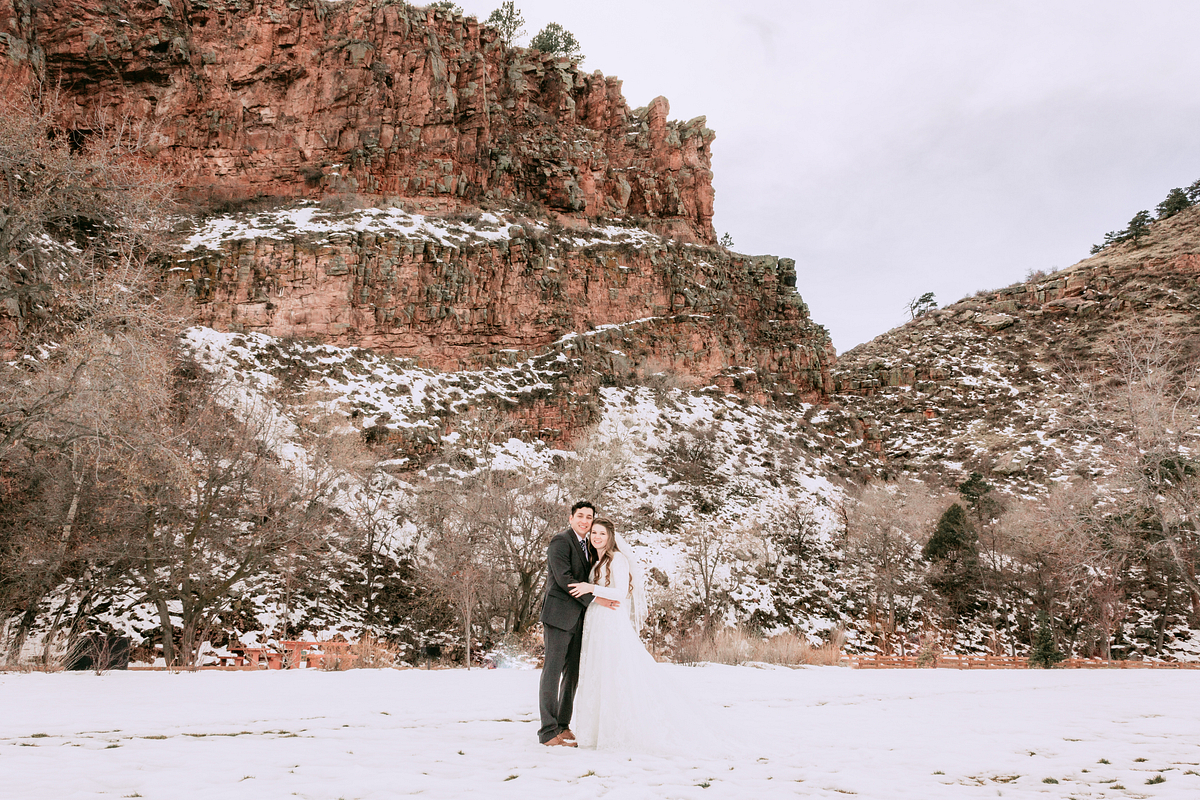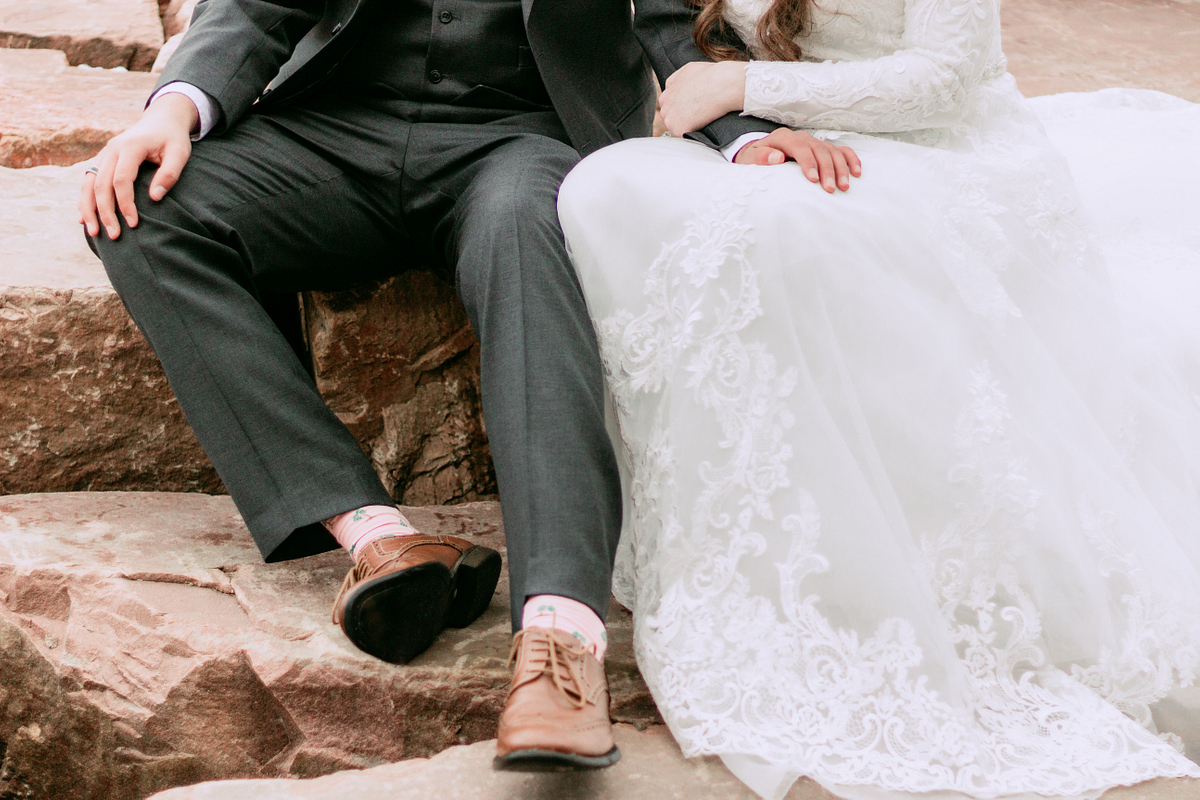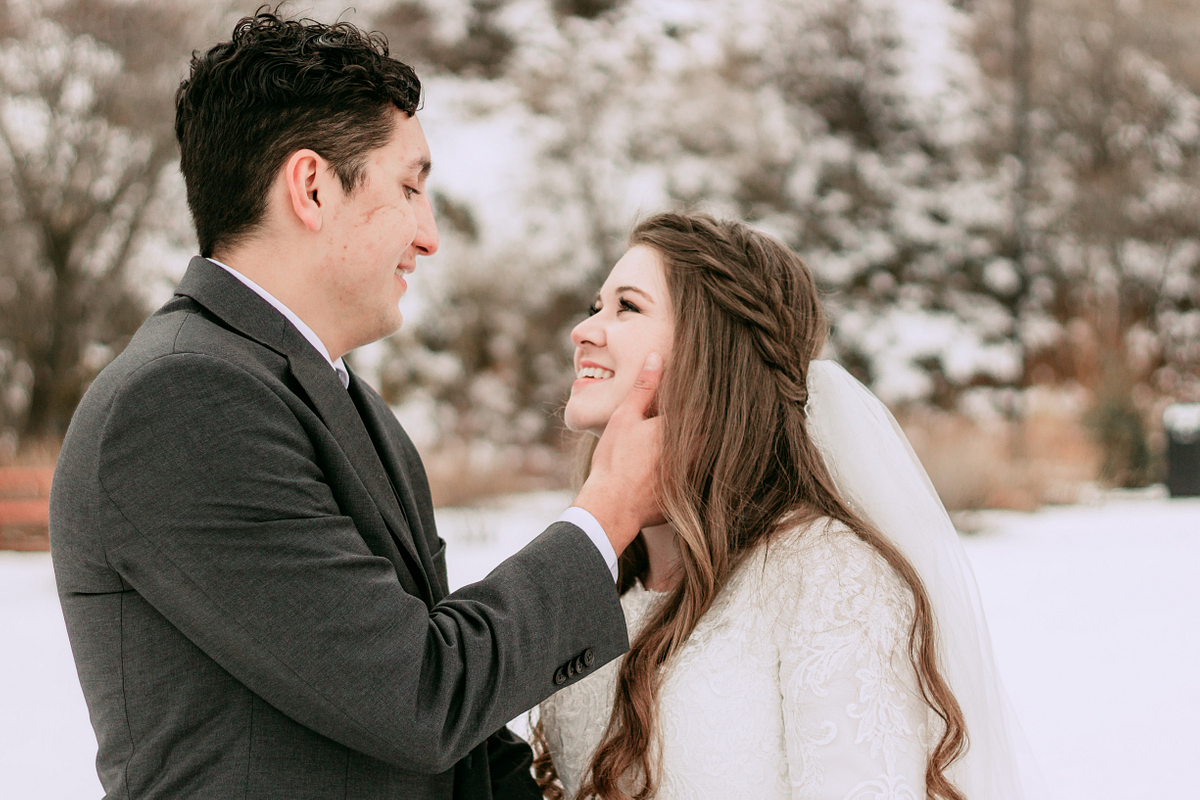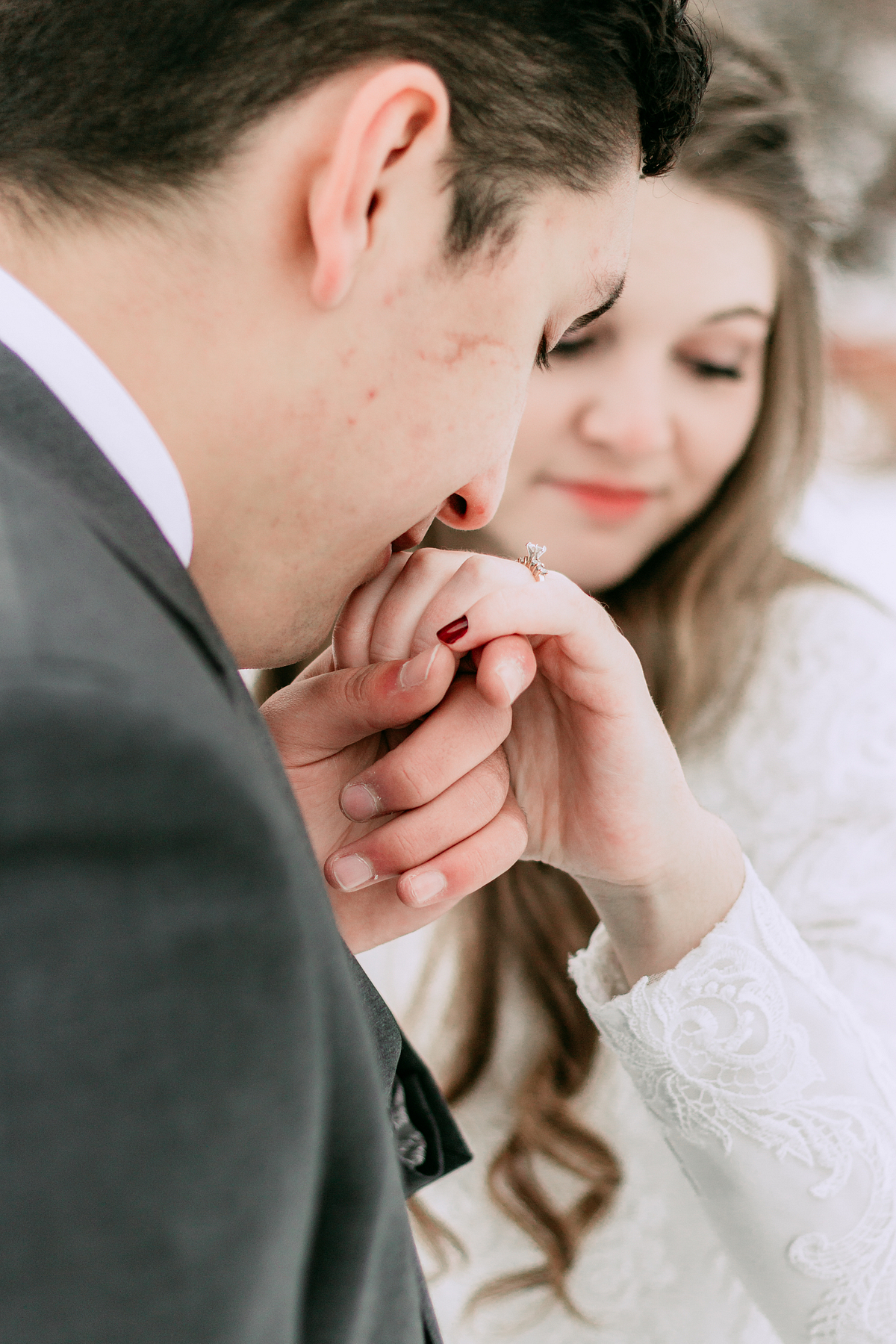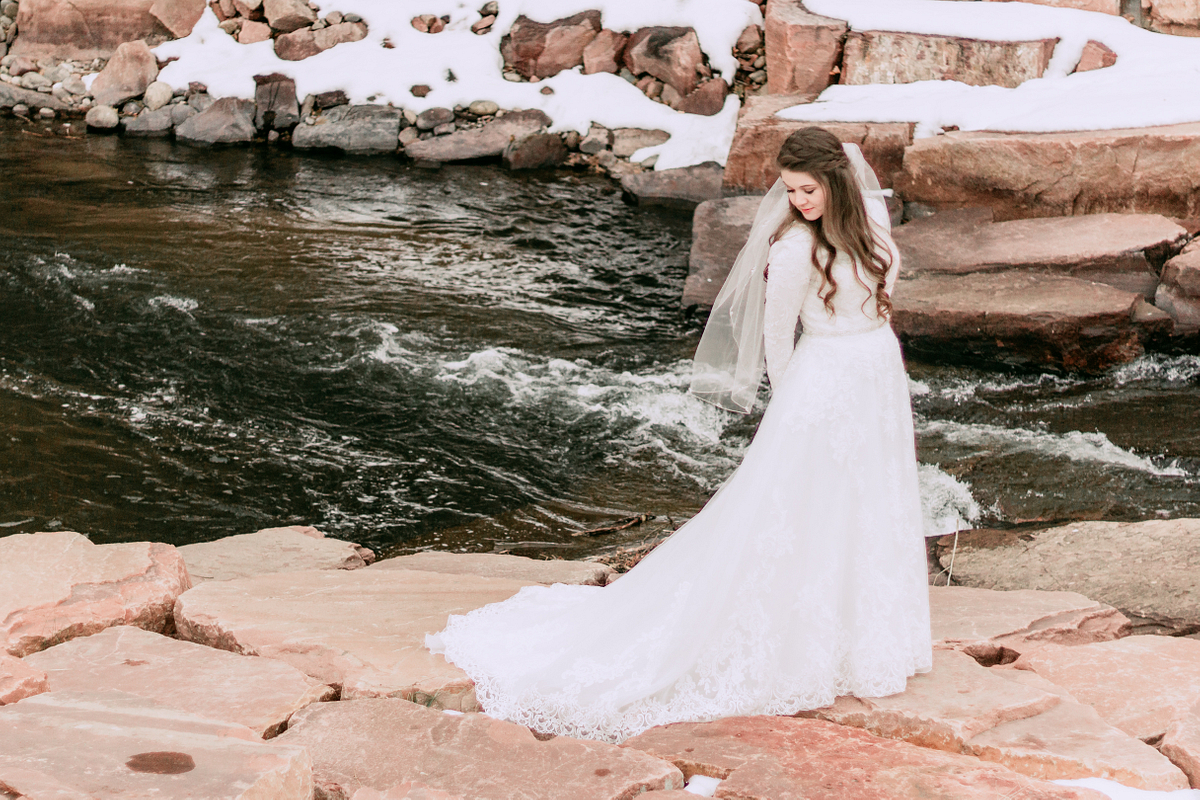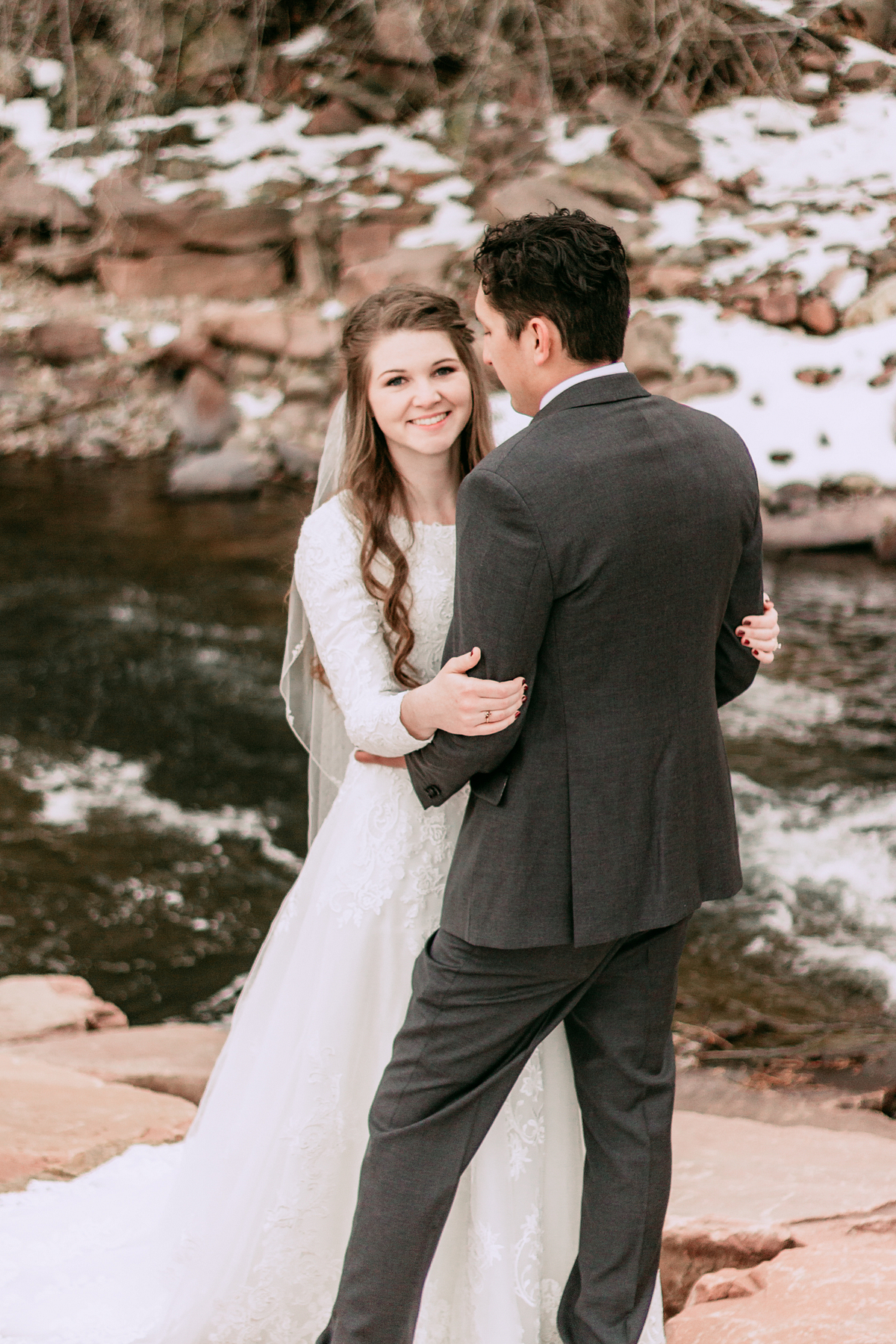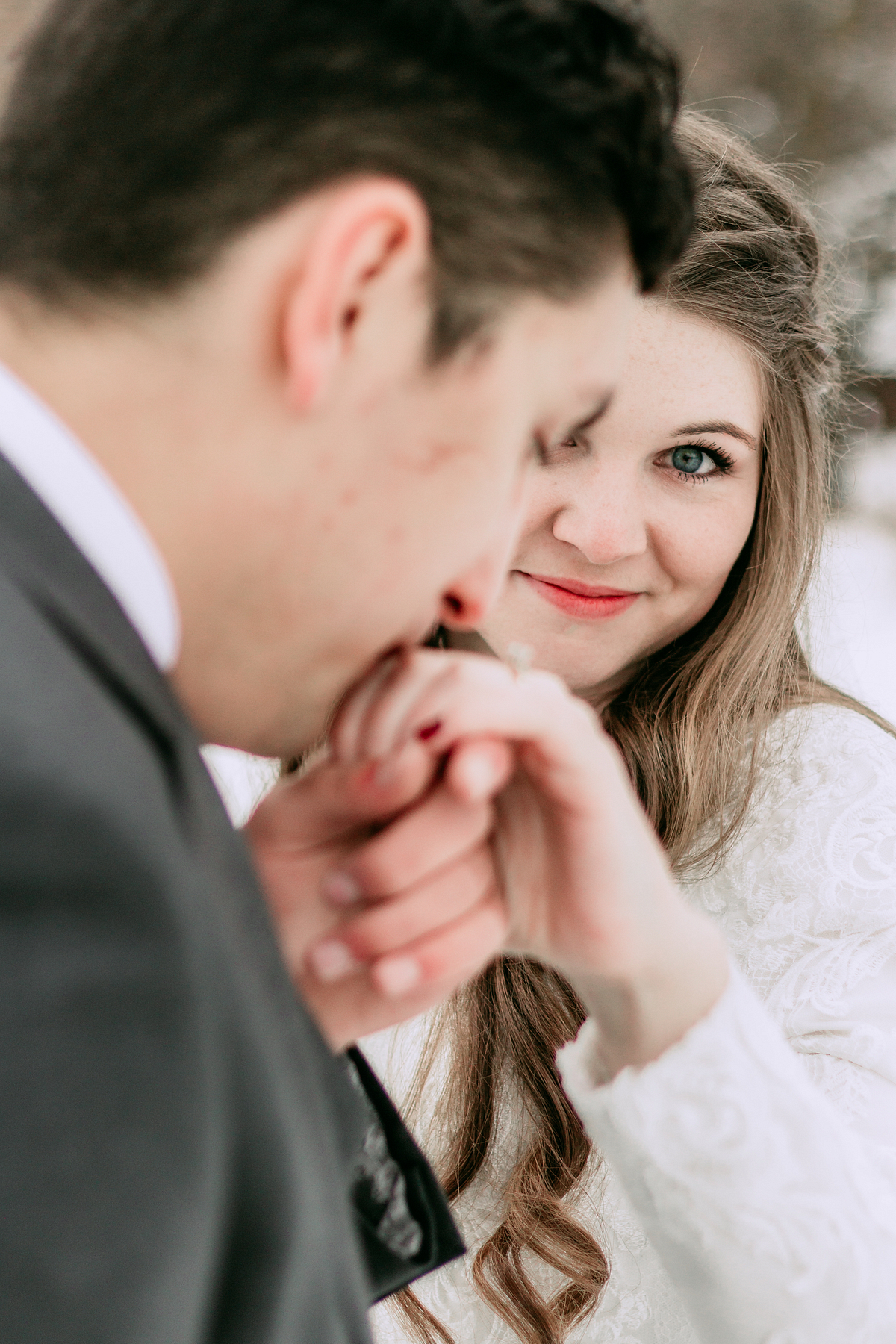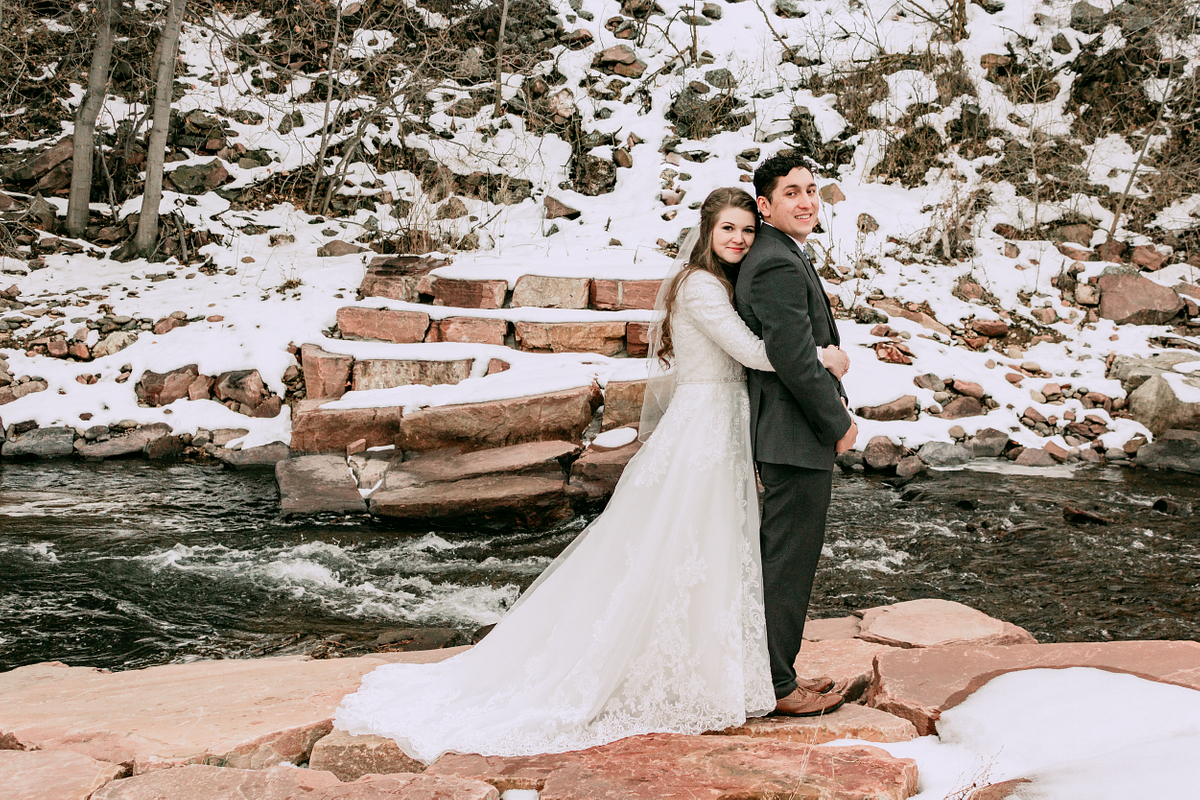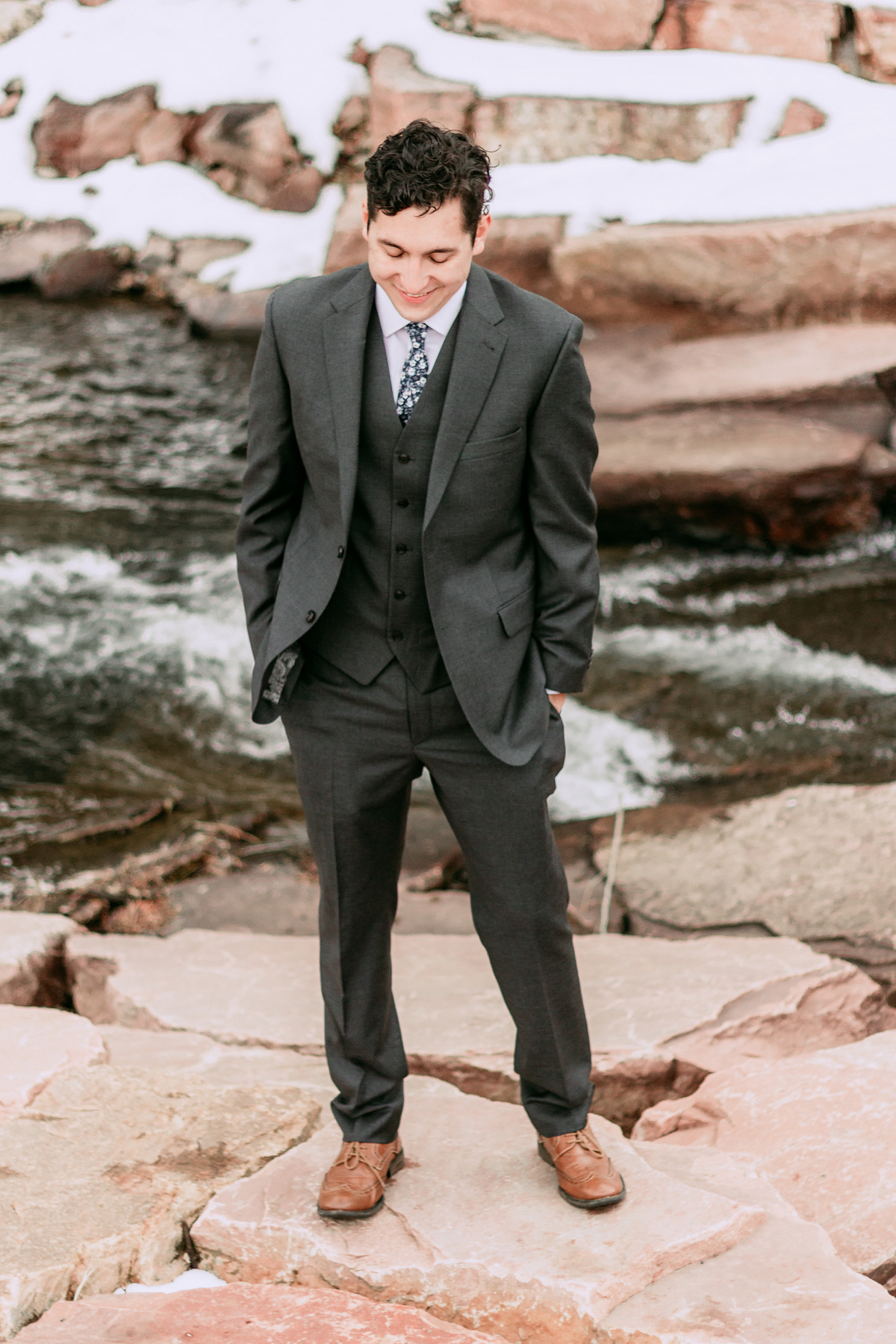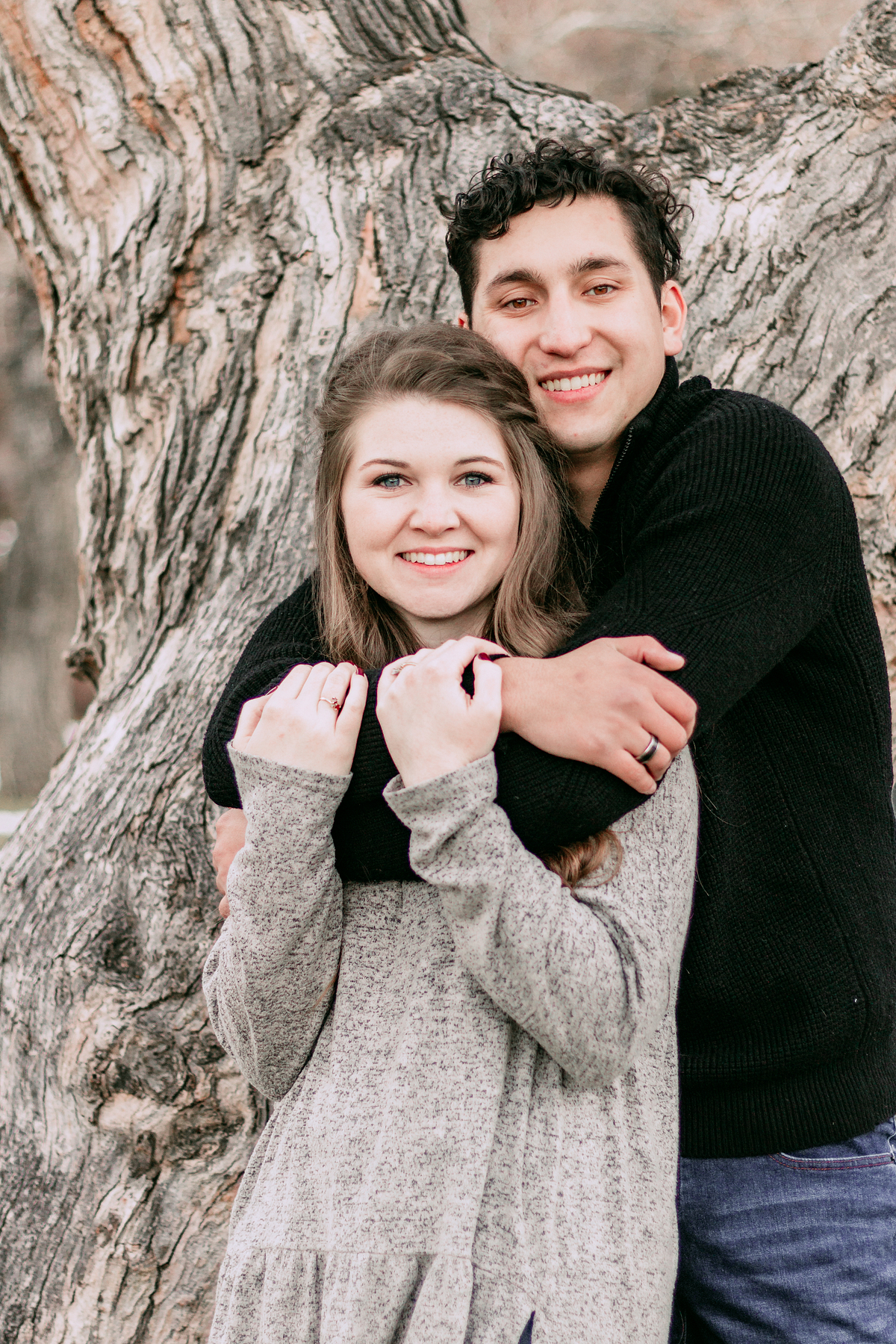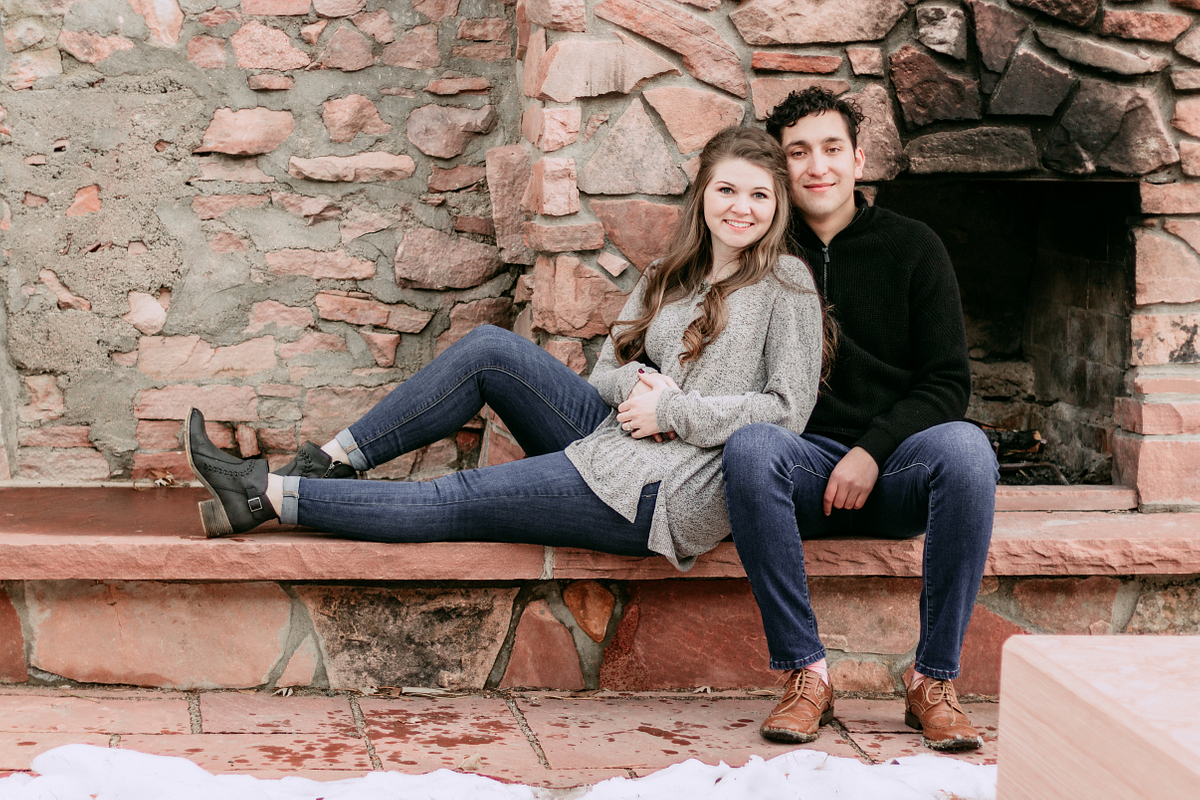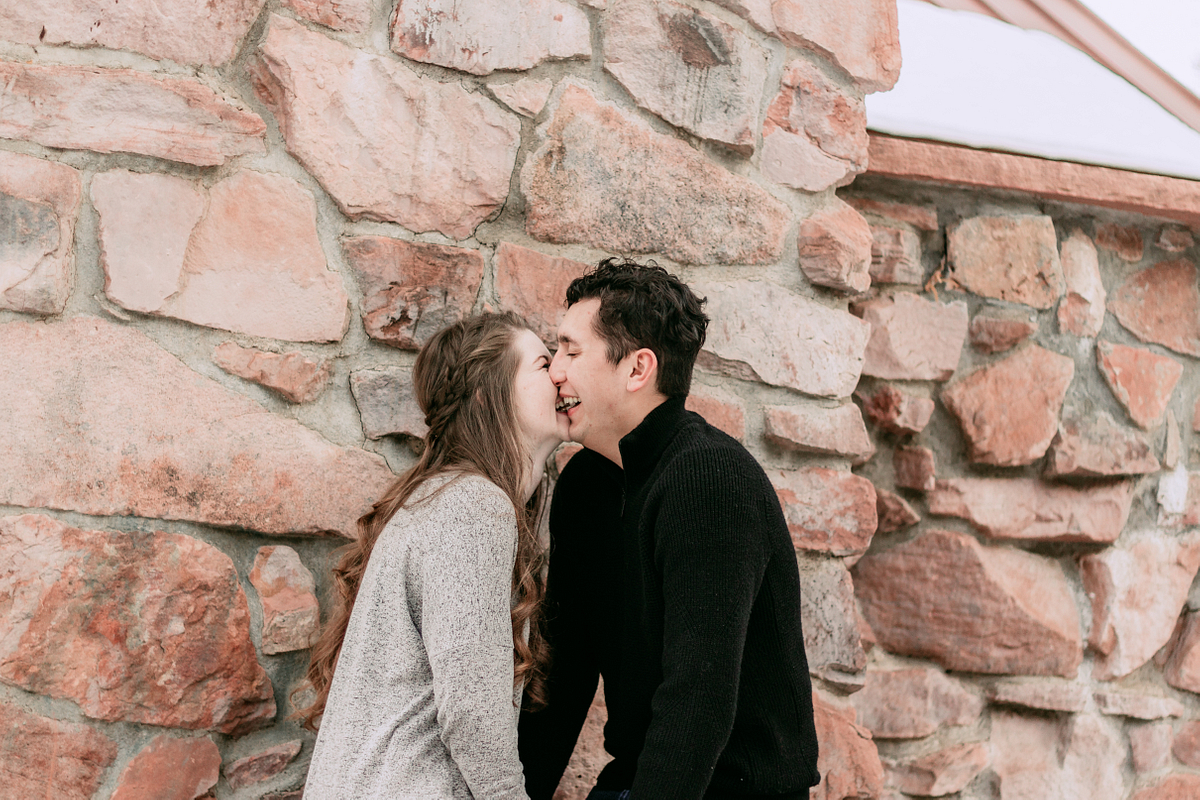 This session was shot at the Laverne M. Johnson Park in Lyons, Colorado.